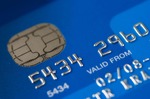 Due to significant extension of international business' boundaries, a large number of European and other countries allow their resident companies to open bank accounts in other jurisdictions outside a country of their incorporation. This approach provides entrepreneurs with additional opportunities for business growth and development.
Opening of a bank account in a foreign jurisdiction may allow you to enjoy the following benefits:
Opportunity to bypass some limitations existing in a jurisdiction of your company's incorporation;
Safety of your funds (deposits, securities, etc.) placed in a bank operating in a safe and sustainable jurisdiction;
High-quality banking services;
Ability to carry out operations with partners and customers around the world without specific restrictions;
Good image and reputation of your company from your partners' and customers' perspective if you have a bank account in a reputable jurisdiction (Switzerland, Luxembourg, USA, etc.);
Ability to open a bank account remotely (in certain banks).
While choosing a bank for opening an account, it is essential to understand what is the aim of this new bank account, for what kind of transactions it will be used and what amounts will be transferred via the account. Additionally, you should pay attention to the possibility of using a bank account remotely without any significant restrictions and consider the standard maintenance requirements of a particular bank.
Our experts are ready to advise you on different issues of opening a bank account in Switzerland, Luxembourg, Austria, Hong Kong, Lithuania, Latvia and Estonia. Upon separate request, we can assist you in opening a bank account in other jurisdictions. We are also ready to find the most suitable jurisdiction and a bank institution for your bank account depending on the specifics of your business.