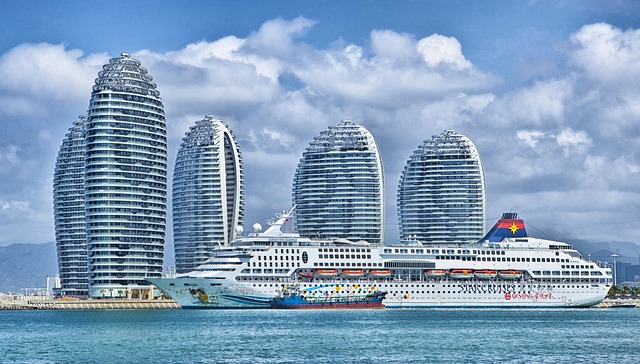 China is a country whose previously underestimated economic potential now has been converted into a dramatic economic growth. According to the Centre for Economic and Business Research, China will overlap the United States and will become the largest economy in the world by 2028 (even while the US' economy will continue to grow). At the same time, the present China is already the largest consumer market on the planet. As a result of a rapid economic development, the number of wealthy Chinese citizens has multiplied. Consequently, free monetary Chinese stock has started to look for its way to other world's markets.
The flow of the capital outside China is closely interrelated with the strict regulatory requirements existing for financial markets and all business in China. It is the reason why wealthy Chinese people are searching for investment and business opportunities in Europe and the US. On the other hand, China remains extremely attractive for different world`s largest corporations specialized in manufacturing and production because of a cheap labor force and low business-related expenses.
Having close relationships with our partners in China, our team of professionals is ready to provide you with full-scope services related to doing business in China, investing in China as well as attracting investment therefrom.
A relevant good-quality advice based on the expertise of our staff and our Chinese partners will provide you with a unique opportunity to build your business and distribute profits efficiently while considering all advantages and disadvantages of different jurisdictions you are working with.
Our partners are experienced local business consultants and lawyers who have been working on the Chinese market for more than 6 years and know its specifics. Our customized professional and comprehensive business approach together with a reliable business experience of our partners allows us to carry out various projects of all levels of complexity in the field of trade (import/export), manufacturing, real estate and other areas.
In the context of the above, our company is ready to provide you with the services in the following areas:
Business set-up in China and its maintenance;
Transfer of facilities and/or business from EU and other countries to China or Hong Kong;
Searching for an investment object/project according to provided characteristics;
Marketing/consulting assistance in entering Chinese markets;
Certification of goods;
Searching for a business partner in China;
Provision of personnel/HR-services;
Real estate and other investment projects;
Due diligence of Chinese companies and on-site audit of manufacturing facilities/goods;
Considering the cashflow from China, we are ready to provide our clients with the following services:
Attracting investments from local business, fundraising;
Searching for potential investors and/or partners for joint investment projects;
Assisting in building up a supply chain from China (goods, raw materials, services).
If necessary, our specialists are always ready to provide you with more information upon your individual request. Please address all your inquiries to our staff at your convenience and they will return to you in the shortest term with all necessary information.